To secure budget-friendly freight capacity, many shippers turn to less than truckload (LTL) carriers to haul their low-volume palletized freight.
The problem is that when it comes to LTL freight quotes, what you see and what you pay for are often two very different things.
Although LTL shipping has historically been an attractive choice for companies looking to reduce their transportation costs, thanks to notorious accessorial fees, shippers with LTL freight are often left holding a much heftier bill than they expect.
Compounded by capacity crunches and freight rate spikes fueled by the impact of COVID-19 on ecommerce growth, these added fees put shippers in an impossible position: secure reliable LTL capacity for a high price, or try to save money and risk paying a premium for last-minute capacity.
At Inxeption, we don't make shippers choose.
Thanks to our innovative pricing model and partnerships with the best LTL providers in the country, shippers like you can count on Inxeption for predictable flat rates AND reliable LTL delivery.
Here's what's different about our approach:
1. Inxeption's quoted rates are all-inclusive, which means no surprise fees.
Typically, the cost of LTL shipping is dependent upon your product's weight, freight class, National Motor Freight Classification (NMFC) code, packaging type, and detailed pickup/delivery requirements.
If any of these details are inaccurately reported when you submit an LTL quote request, your freight rate is subject to change.
With Inxeption, your LTL rate is not contingent on these factors. To generate an accurate LTL rate, all you need to do is input basic shipment information using our simplified freight calculator.
Once you have your quote, you can trust that rate through the full lifecycle of your shipment.
Because our pricing model is not contingent on freight class or even weight, you will never get hit with reweigh charges, reclassification fees, or arbitrary accessorials.
2. Budgeting is easier, thanks to our predictable zoned pallet rates.
Instead of basing your LTL rate on the weight or density of your commodity, we offer Zoned Pallet Rates, which are per-pallet freight rates calculated based on your shipment's destination region.
Inxeption's Zone Pallet Rates include fuel surcharges and are locked in for 90 days, giving you the ability to forecast your transportation budget more accurately, thanks to the predictability of our innovative pricing model.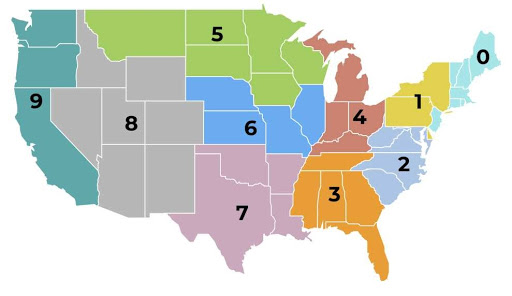 3. Quality service and cost savings aren't mutually exclusive.
With Inxeption, you never have to sacrifice quality for the sake of affordability. We have partnerships with the top LTL carriers in the country, which means on every LTL shipment, you get reliable capacity from vetted transportation providers.
On average, our Commerce Partners save 15% on their LTL shipping costs by using our platform.
Stop Shopping & Start Shipping
Avoid the hassle of surprise fees and unpredictable pricing. Inxeption always provides straightforward, budget-friendly rates on reliable LTL capacity from top-performing carriers.
In order to qualify for Inxeption's Zoned Pallet LTL services, you must meet the following requirements:
Shipments must be packaged, palletized, or crated
No single piece can exceed 10 feet in length
Total shipment must not exceed 20 linear feet or 750 cubic feet
Please note that Zoned Pallet pricing does not apply to residential delivery, blind shipments, or shipments requiring Inside Delivery, Lumpers, Sort and Segregation, Time Critical, Tradeshow, or White Glove Service.
When you ship with Inxeption, you gain access to our user-friendly dashboard, which makes it easy to schedule pickups and deliveries, track shipments, and access important shipping documents.
Additionally, our affordable financial solutions and digital I-commerce product Ledger seamlessly integrate with Inxeption shipping—making it easy to automate and manage multiple facets of your business from a single online platform.
"Using Inxeption has made our shipping costs much more predictable. They've helped us make our customers happier since we can pass along our savings and deliver their Vibe Boards on time. With Inxeption, we have peace of mind – logistics is one less thing we have to worry about!" – Jian Zhao, Vice President at Vibe
Ready to stop shopping and start shipping? Lock in your LTL quote today with the help of our Shipping Calculator.